Hi there!
Let´s talk about meat! Here you will find all of my recipes related to meat. It can be with chicken, beef, pork or lamb. It also features mains or even a starter. To make it easier for you, I separated the recipes into chicken, beef and all other meat recipes. Rest assured, they will be delicious but simple to prepare.
´
love, sabrina x
Chicken Recipes
Please find below my favourite recipes with chicken. They are super easy to prepare and of course always yum! The chicken recipes are always easy to prepare and most of them are family favourites!
So you did the Sheet Pan Chicken but don't fancy a salad? But rather something…
Beef
Please find below my favorite recipes with beef as the main ingredient. Happy cooking!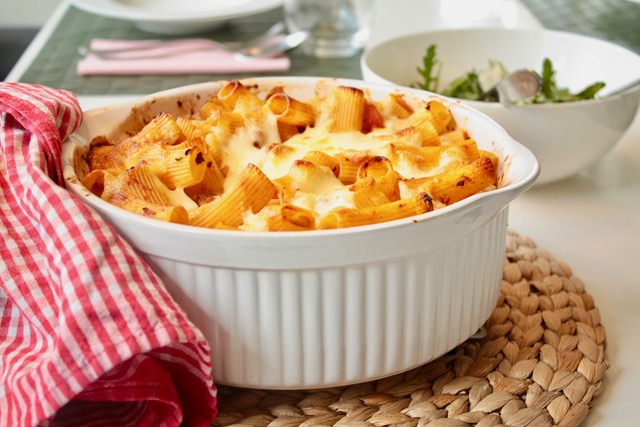 My first encounter with Rigatoni al Forno was back in the days when I went…
I am from the beautiful region Oberschwaben (OK, born in the Allgäu) and some of…
Now you baked the Brioche Burger Buns but need some Homemade Burger Patties to go with…
I have some friends who only want my bolognese. Yep, you read that correctly. When…
So now you've made my bolognese sauce, but your favourite meal is actually a lasagna…
Who doesn't love a good homemade Chili con Carne? I do not know anyone, do…
Meat
Here you will find a collection of all my recipes which contain meat-this can be in any form of chicken, bacon, sausage, lamb or or or.
Sometimes you can also find a recipe where meat is not the main actor of the dish. But as it still contains meat, I included it here. But hey, browse around, get inspired to cook and get hungry!
Have you ever prepared a roasted goose all by yourself? I've been "allowed" to prepare…
Are you looking for a delicious Quiche Lorraine recipe? Then I have just the right…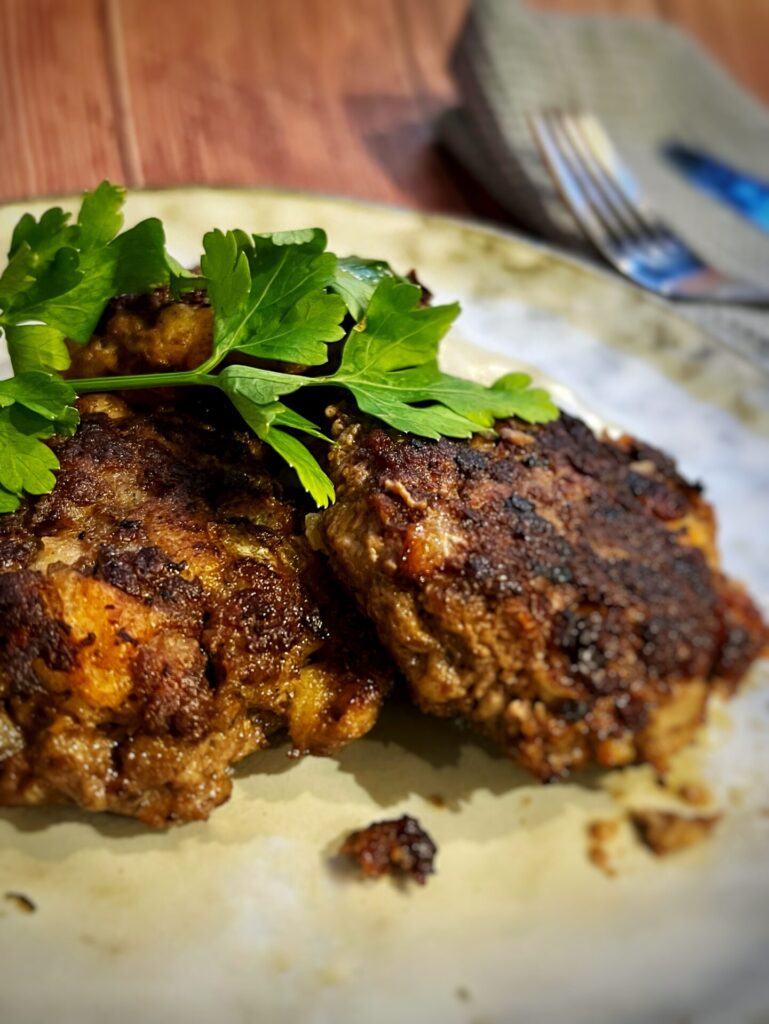 Whether as a snack straight from the fridge in between, or as a classic Swabian…
Are you looking for quick, easy and, above all, filling salads for your next BBQ?…
Do you also like to eat lamb? But not just at Easter, but also if…
Saying leftover dinner to a roast beef and fried potatoes is a big deal, isn't…
A roast beef is always a good idea! Especially if visitors are announced, because the…
A Swabian classic with leftover Tafelspitz and its broth is of course the Gaisburger March….
If you still have some boiled beef left when you made the Tafelspitz, then try…
Tafelspitz is the perfect meal for a Sunday roast-even that the beef is boiled and…
Is there a Sunday dinner that calls home more than beef roulades for a German?…
Now I'm a big fan of Indian cuisine. And a red lentil dhal with chicken?…