Are you looking for quick, easy and, above all, filling salads for your next BBQ? Then you are exactly right here. 🙂 I have listed my favourite salad recipes for your next BBQ here.
It doesn't matter whether you prefer your salad completely vegetarian or with some meat, there's something for everyone!
And best of all, you can also simply prepare them as a main course or as an accompaniment to your favourite grilled food-weather it be some grilled Tofu, prawns, or chicken!
Grilled salads are just a healthy and delicious way to enjoy summer!
Enjoy it!
My favourite salad recipes for grilling with meat:
It doesn't matter whether it's a lentil salad with bacon or the classic among salads, a Caesar salad with chicken. Everyone likes them. 🙂
A slightly different lentil salad thanks to the ingenious secret ingredient, pumpkin oil.
This filling salad is also suitable for barbecues in winter.
It is also ideal to bring with you, as a longer marinating time only benefits it!
Caesar Salad with Chicken
The classic among the salads, which not only tastes great when grilled!
It also tastes good with grilled shrimp, salmon or just like that.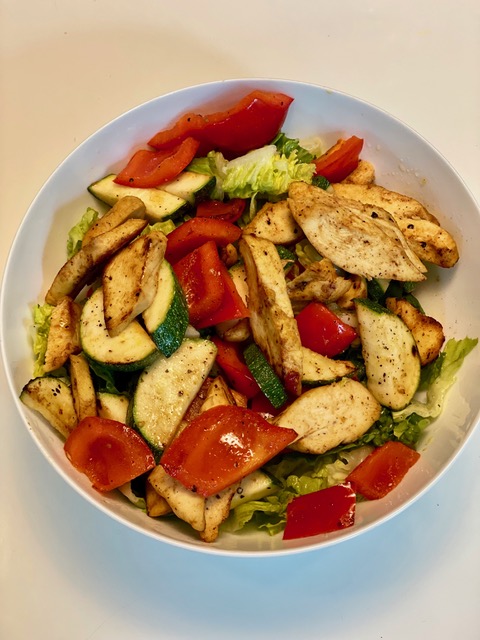 The perfect use of leftovers if there are still some grilled vegetables and chicken left. An idea from food for days.
Quickly made and simply delicious!
My favourite vegetarian salad recipes for a BBQ:
Whether fruity, classic or oriental, you will definitely find what you are looking for here. These salads are not only delicious, but also incredibly filling!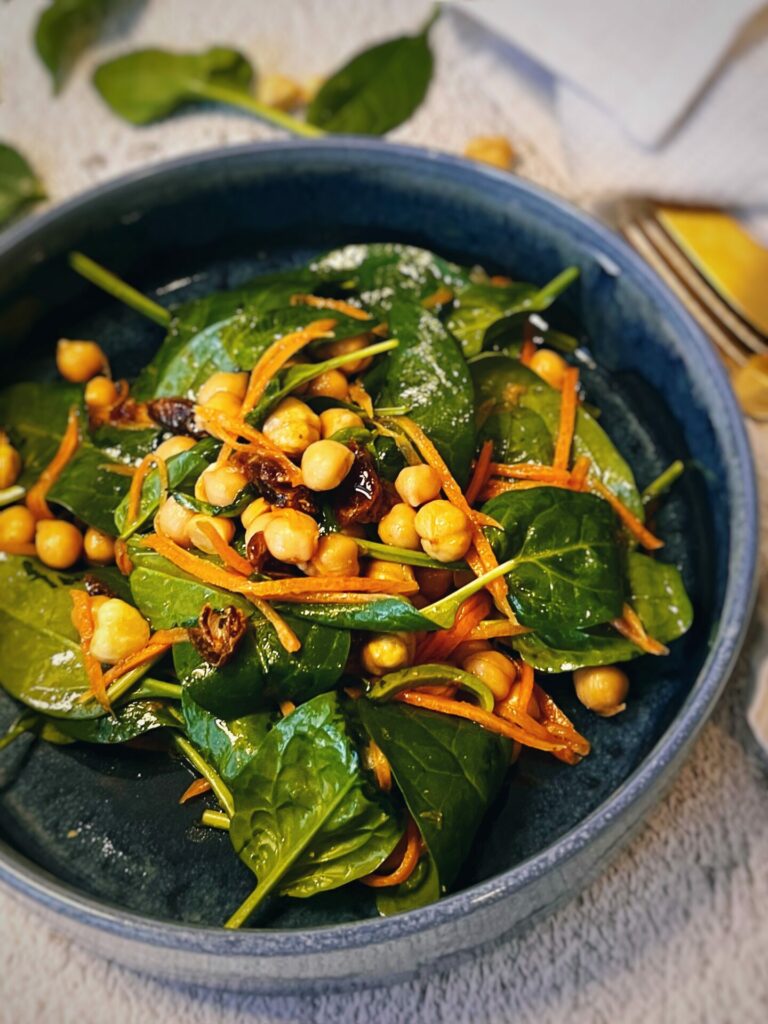 Great if you are having an oriental themed BBQ.
My insider tip: This goes best with some super juicy shawarma chicken from the grill.
Great on its own or with some juicy and tender chicken
Tasty, healthy and filling—definitely a win-win!
At home in Swabia, Germany, this is the ultimate salad! And it has to be have that special consistency, which best is described as slimy (schlonzig), otherwise it doesn't taste good. Of course, the swabian potato salad is without mayonnaise, because it has no place in this regional speciality.
It tastes best with a bratwurst from the grill.
It doesn't take much more than that, it's my intake on the classic caprese salad.
And if you do, a nice steak from the grill is the only thing that goes with it.
The modern classic when it gets hot again. Super refreshing and simply a quick and refreshing appetizer.
Tastes great on its own or with some grilled chicken.
Fruity, nutty and perfect to take with you as it really goes with everything and tastes good to everyone.
Kale also doesn't wilt so quickly and still looks (and tastes) crunchy after an hour. So you can easily prepare it way ahead.
As you can see, there is something for every taste in my collection of salad recipes!
And if you just prefer a green salad for grilling, I have written down my favourite French dressing recipe for you below. In addition, a homemade bread and, well, what more could you ask for.
What else is great for my next BBQ?
If you like a quick and easy bread, then why not try my flatbread! It's done in an instant and great addition for your salad recipes.
Keep checking back as I'll keep updating my favourite salad recipes!
All the best,
sabrina x
French Dressing
A classic salad dressing for the whole family
simple
| | |
| --- | --- |
| 1 | egg yolk |
| 1 | tsp mustard |
| 1 | Tbsp white balsamic vinegar |
| 1 | clove of garlic |
| 1 | pinch of salt |
| | fresh pepper |
| 1 | pinch of sugar |
| 70 ml | oil |
| 60 ml | vegetable broth |
| 60 ml | cream |
Steps of preparation
Put the egg yolks in a tall container with the mustard, vinegar, garlic, and spices and mix with the hand blender.
Add the oil in a fine stream to create a thick sauce
Mix in the broth and cream and season with salt.
Tastes great with lettuce, endives, and other leafy salads
You will get roughly 160ml of dressing
Here you can find my latest recipes